This tutorial shows how to set up a FLXS48 running ZerOS7.12 operating system and using a 24″ touch screen monitor. The monitor is connected with a DVI to HDMI video cable and a USB A to USB B cable. A 4 way USB hub is used to connect a keyboard and mouse to the desk. Rigsync or RDM has been turned off using Setup> Network > Disable Rigsync as the installation has 24 channels of convention dimmers, no permanent LED lighting.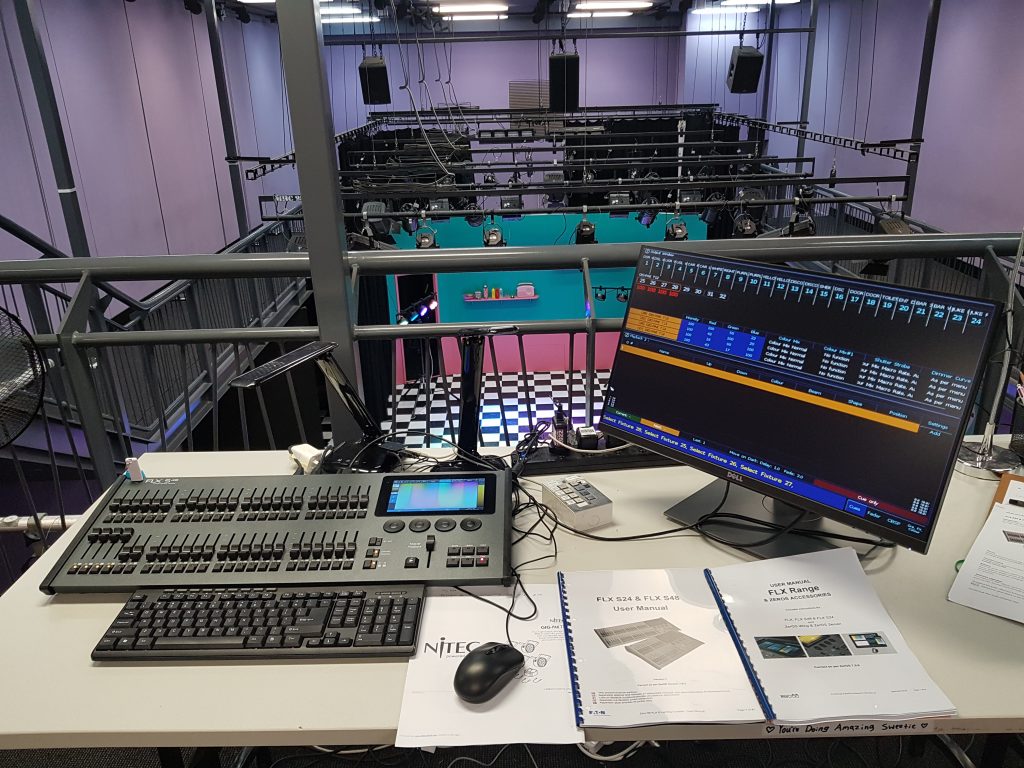 This turtorial was written using the offline editor Phantom ZerOS 7.12 too get all of the setup pictures using windows 10 Snipping tool.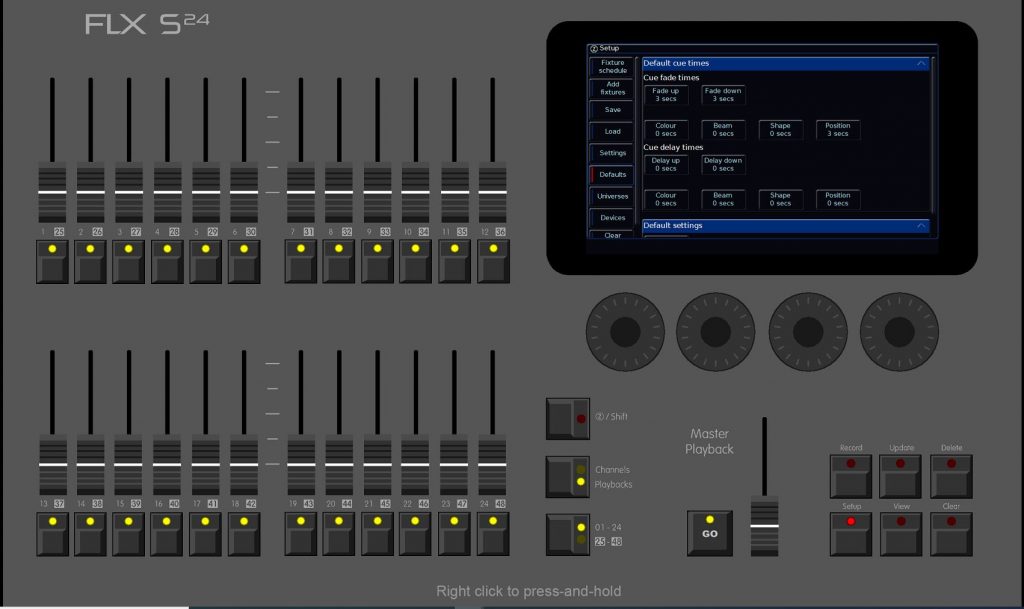 I am using the McCandless method of lighting design for drama. You can fins an online video tutorial The Lighting  Lighting Design on Matt Kizer's website where he shows the McCandless Method  https://www.youtube.com/watch?v=UN18kSmSNdk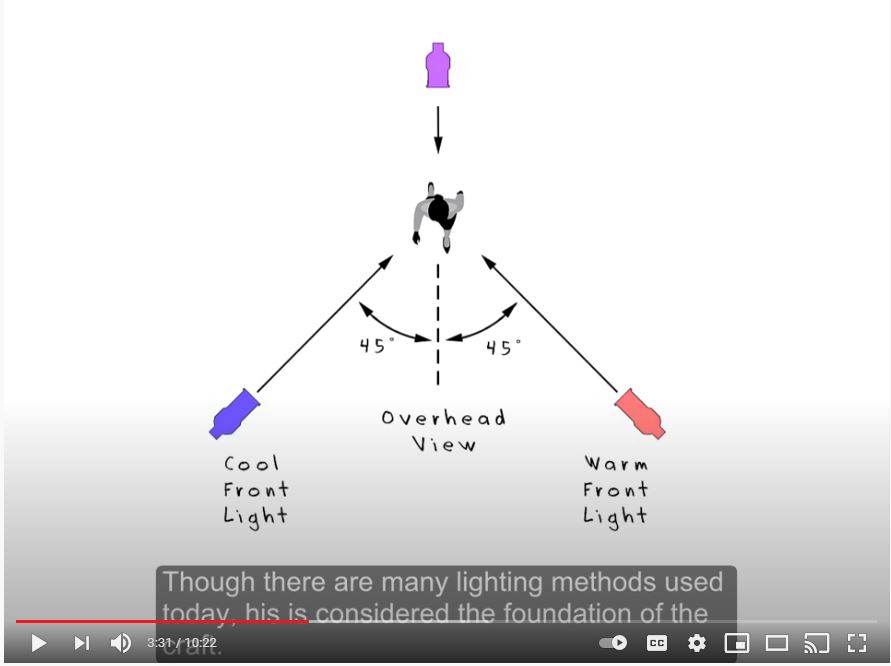 Pictures of the finished drama rig taken from on stage showing the lighting from the actors view and from front of house showing the lighting operators view.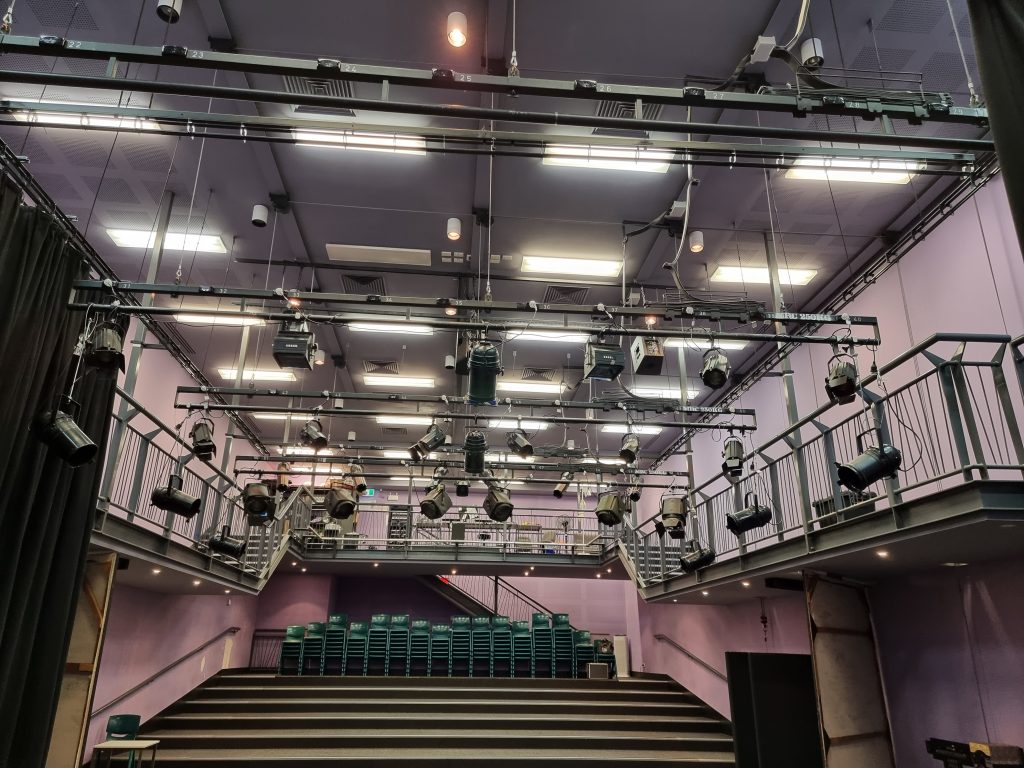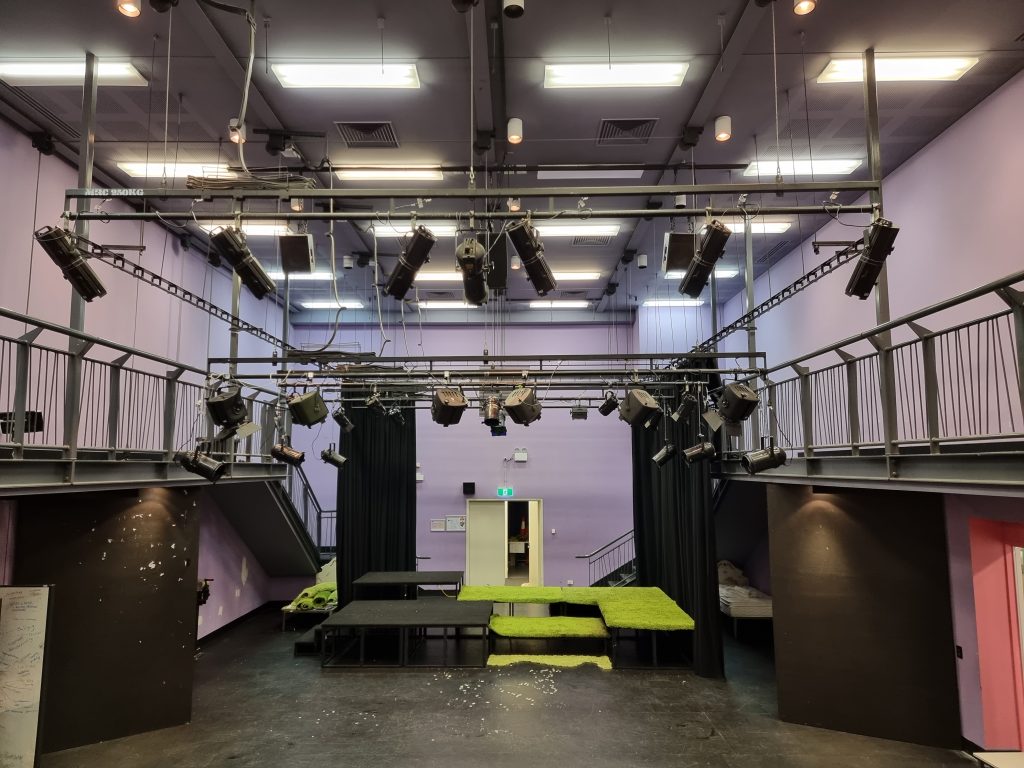 When patching a lighting desk for schools or community theatres I recommend patching them to suit the operators view of the stage. The first three faders 1 to 3 will be the Downstage lighting bar, going from the operators left to right for the Cool profiles. The next three faders 4 to 6 will be the Downstage lighting bar, going from the operators left to right for the Warm profiles. You could patch them as dimmers but it is more descriptive to patch them as Profiles. The process is Setup > Add Fixtures > Generic > Profile > Next > Quantity 6 > Fixture Number 1 > DMX Address > 1 Finish. If you get a message about Remote Device Management (RDM) select Yes (Disable RDM).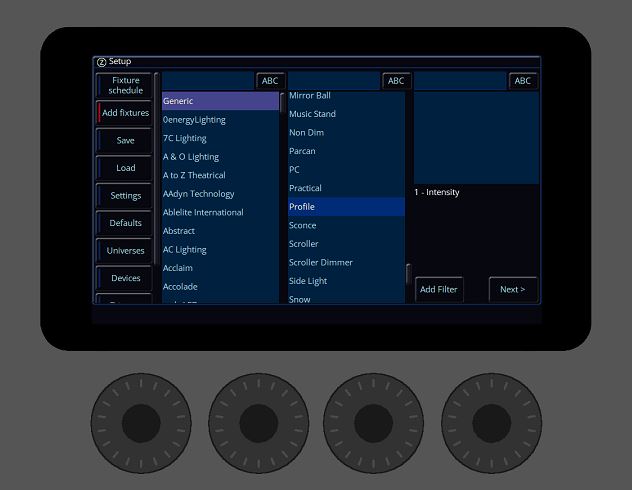 You will now get a list of the six profiles patched. The next step is to rename the profiles so the operator knows the focus area of the light.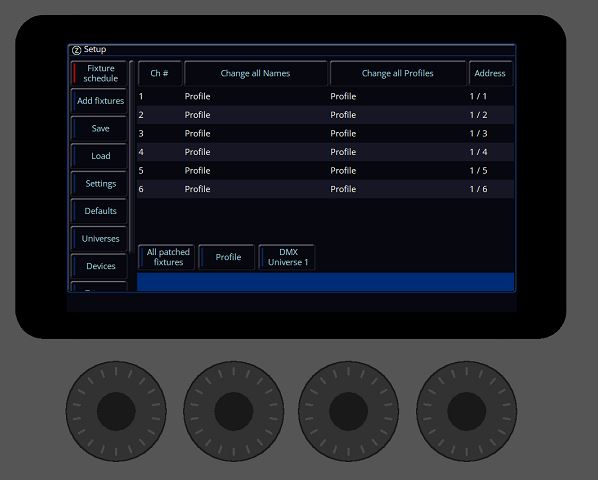 Select the channel 1 Profile Name using your finger or the mouse then use the keyboard to type DSR COOL then Enter.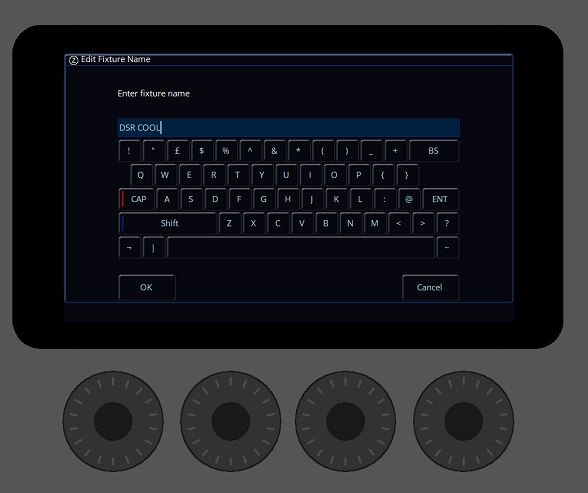 Channel 1 is now named DSR Cool. Now I will exit Setup to show you that even an abbreviated name can be too long for the small 7″ internal touch screen which is why I recommend using an external 24″ touch screen monitor to allow you to see the full name text.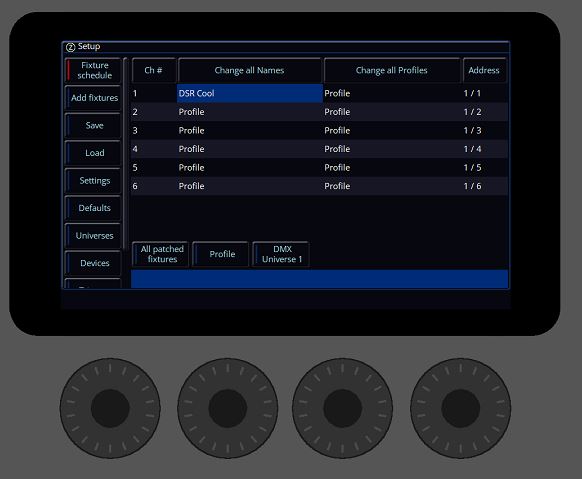 Desk 7″ touch screen showing Channel 1 name truncated.
External monitor with FADER display selected for lower left quadrant displays channel 1 name in full in 3 rows.
Page created 8 August 2022