Using a FLXS24 with only the internal LCD touch screen gives you a limited view of what is happening in the desk. If you record a scene with a colour set up on an LED, then play back that scene and the led colour  starts at white, then colour fades into the required colour , you need to change the desk settings. You can also edit the scene colour timing.
When the LCD display is left on Playbacks to allow the desk operator to see all of the cues for manual cue timing, it does not let you see cues timings . The only indication that the cue is not playing back as you want it to is if you see the led colour changing from white to the desired colour.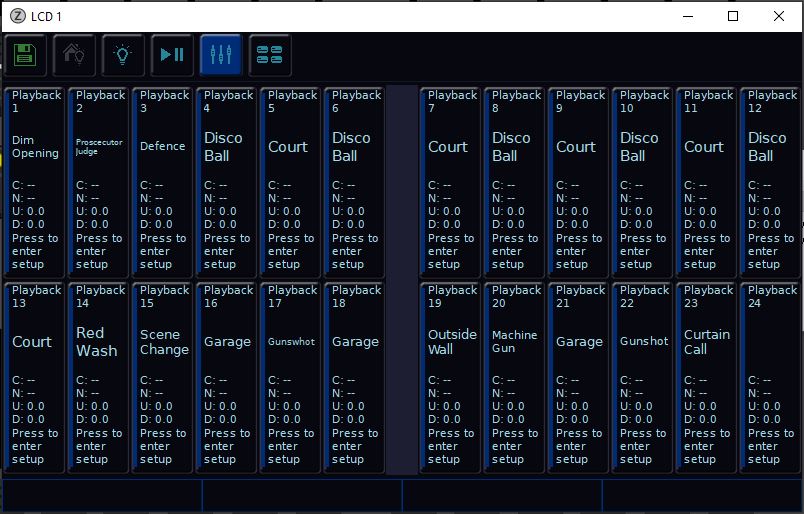 Select the Cues window on the top of the FLXS24 LCD window, 4th icon from the left. The hold down the View button and select the playback button you want to view, in this case Playback 14 Red Wash.
The cue information including the cue timings will be shown, in this example colour fade time is 3.0 seconds.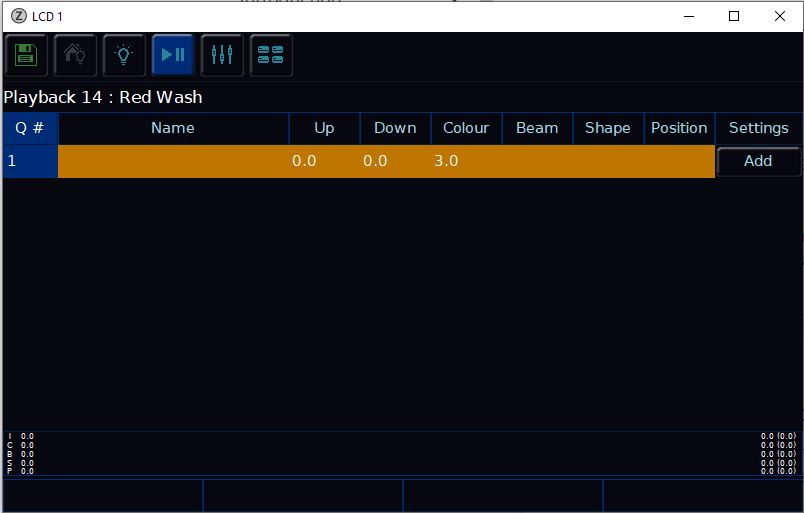 Tap the Colour timing window, which in this picture is showing 3.0 seconds timing. Then once selected or highlighted, use the first rotary encoder wheen, labelled Colour Fade to change the colour fade time to 0 seconds.
The run the Playback again to check that a colour change does not occer.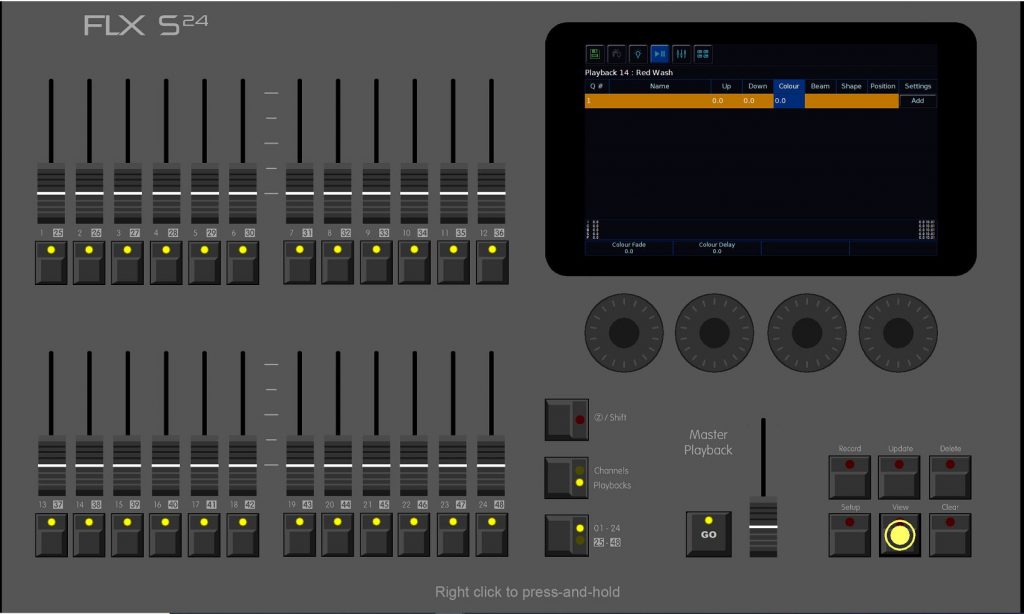 The default colour time is accessed under Setup > Settings > Default Cue Times > Cue Delay Times > Colour >