Using  Neon Flex and LED Tape.
Most El Wire is not bright enough to be easily seen in daylight so is not suitable for Neon Signs.
The Grindhouse sign appears to be made from Neon Flex LED strip lighting. In the close up picture you can see how the long straight parts of the "d" and "h" are not joined on to the other sections of the letters, there are end caps on the sections of Neon Flex and the connecting 12V wire can be seen. One small section of the "o" has faulty LED's and is not illuminated.
To see a Neon sign, look at the end of building 3 on the way to Cafe 10.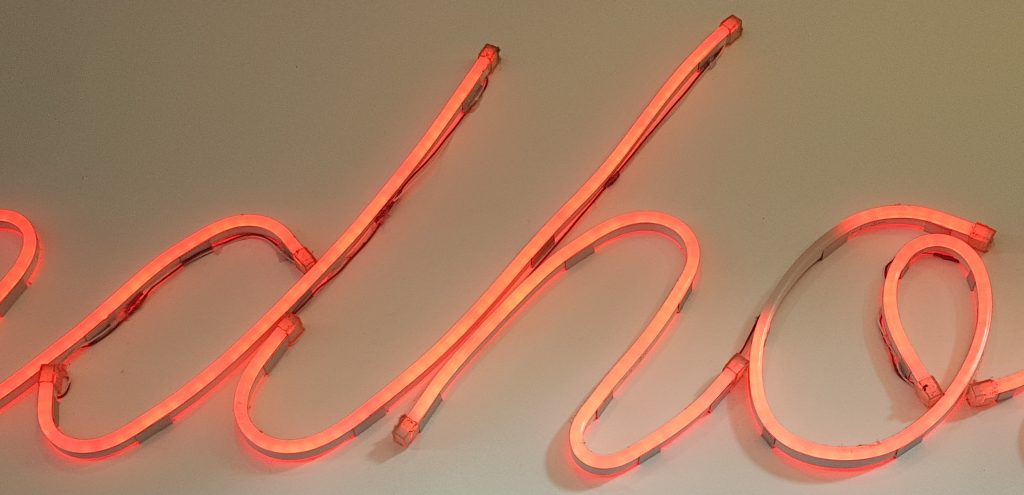 LED NEON ART SIGN Making https://www.youtube.com/watch?v=oeKtM4JJpBw
The youtube video shows how to make seperate letters and connect them together to make a circuit.
The NEON Flex does not look this bright during construction, the finished image is in a darkened environment.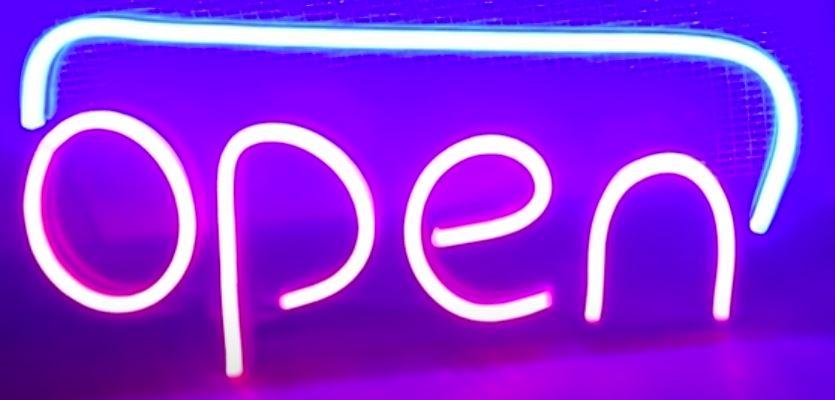 Mounting El Wire or Neon Flex
Some of the options are:
Thin clear perspex panel.
Thin opaque or white perspex panel.
Thin perspex sheet so you can edge light it using LED's or LED Tape.
Backlit box with white perspex front using LED Tape.
How to Make a Realistic Faux Neon Sign   https://www.instructables.com/id/Realistic-LED-Neon-Sign-Super-Bright/
Different aproach, he backlights the clear plastic tubing used to make the letters, but construction ideas here.
I have put 3 samples of Opal plastic in the workshop. You can see that the 3mm Opal 010 acrylic is almost transparent which may suit the Central Perk sign, the 4.5mm Opal acrylic is translucent so may suit the Neon Flex sign.
The samples came from The Plastic Display People 4/50 Howe Street, Osborne Park W.A. 6017 phone 94442270.
Note that white plastic is not transparent.
There is also a piece of 1mm and 2 pieces of 6mm pespex that are secondhand.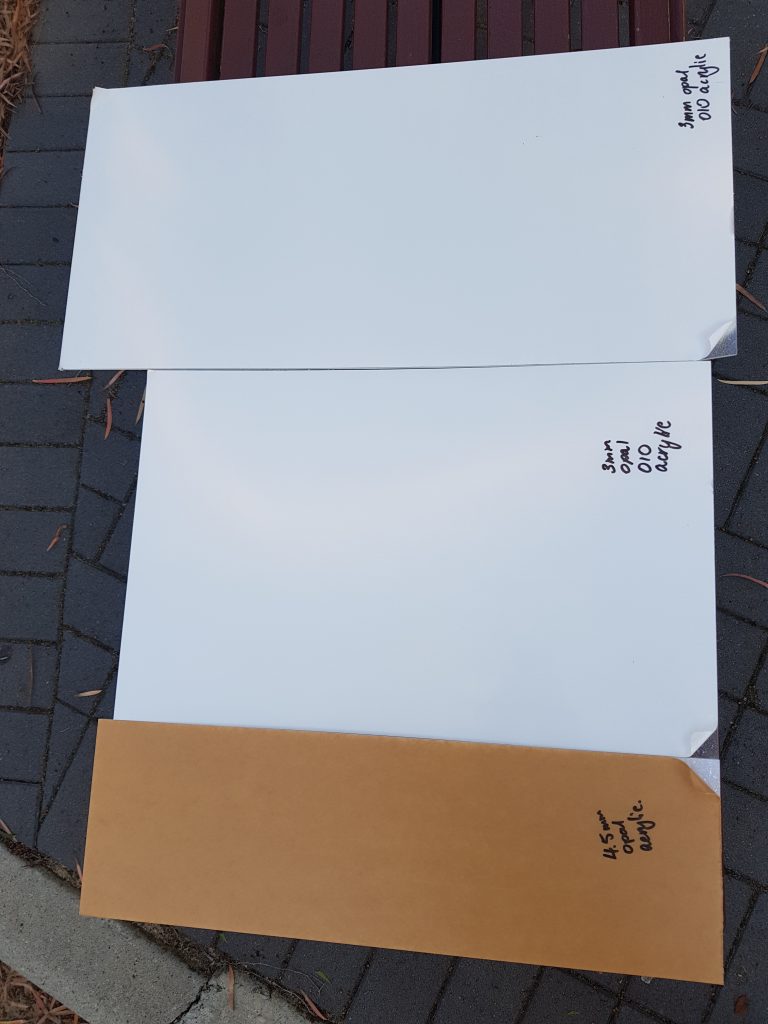 page updated 17 August 2020