Electronics Design Project Documentation
Project Brief: Mood Lamp with Sensor Control
Uses Arduino to take input from sensors such as temperature or light or time to control colour and intensity of and RGB LED or RGB PixelTape. Uno is to be used for prototyping, Nano if miniaturisation is required or Mega if more than 6  PWM outputs are needed.
Display presentation could be desk lamp or wall panels or floating cloud.
Design Concepts and Technologies
Arduino https://www.arduino.cc/ for IDE software.
Fritzing https://fritzing.org/ for drawing schematic, breadboard, stripboard and if required printed circuit board.
Arduino Project Hub – Multifunctional RGB LED Light for IOT Control https://create.arduino.cc/projecthub/user3111302/multifunctional-rgb-led-light-fc02ac?ref=similar&ref_id=47563&offset=5 allows for expansion of project for next year.
RGB 1W Star LED emitters are no longer available from Australian electronic suppliers such as Altronics, Jaycar, Core Electronics, but can be purchased from Ebay Australia. Lack of supply sources means sufficient stock needs to be purchased before commencing project and spares need to be included in order. Spakfun have a 3W RGB LED available https://www.sparkfun.com/products/15200.
Adafruit have a Pixie 3W RGB Smart LED Pixel https://www.adafruit.com/product/2741
RGB PixelTape is available in a wide variety of formats and is available from WAAPA Lighting project stocks.
Generate and Assess Design Ideas
RGB LED Emitters require heat sinks, high current drivers, may require lens.
PixelTape has lower light output, current requirement for long length.
Develop and Document Design
Data sheets in appendices or hyperlinks provided.
LED PixelTape selected for flexible display options and lower power requirements.
Finalise Design
Arduino Uno is suitable for driving PixelTape with 12V external supply for the tape.
Adafruit NeoPixel Library used for testing.
DATA SHEET FOR https://www.ebay.com.au/itm/100X-LED-RGB-COB-Chip-With-Star-PCB-Beads-Lights-3W-SMD-LED-Bulb-Diodes-Lamp-/233177092071
3W RGB Color High Power LED Light 4pin 6 pin 20mm star base for DIY
DESCRIPTION
Specifications:
               LED Emitter: 3W RGB (Red,Green,Blue)
               Lumens: RED:25-35LM,GREEN:40-50LM,BLUE:25-35LM
               DC Forward Voltage (VF) : RED:2.3-2.6V,GREEN:3.4-3.8V,BLUE:3.4-3.8V
               DC Forward Currect (IF) : 350-1000mA
               Wavelength: RED:620-650NM,GREEN:520-530NM,BLUE:465-475NM
               Beam Angle: 120 degrees
               LifeSpan Time : > 50,000 hours
Features:

               Made of high quality material, durable for daily use.
               Very low heat generating, saving energy, environmentally friendly.
               Long service life.
               Low consumption, high brightness.
               Comfortable light source, harmless for skin and eyes.
               Great for making light sources for fish tank, decoration light, etc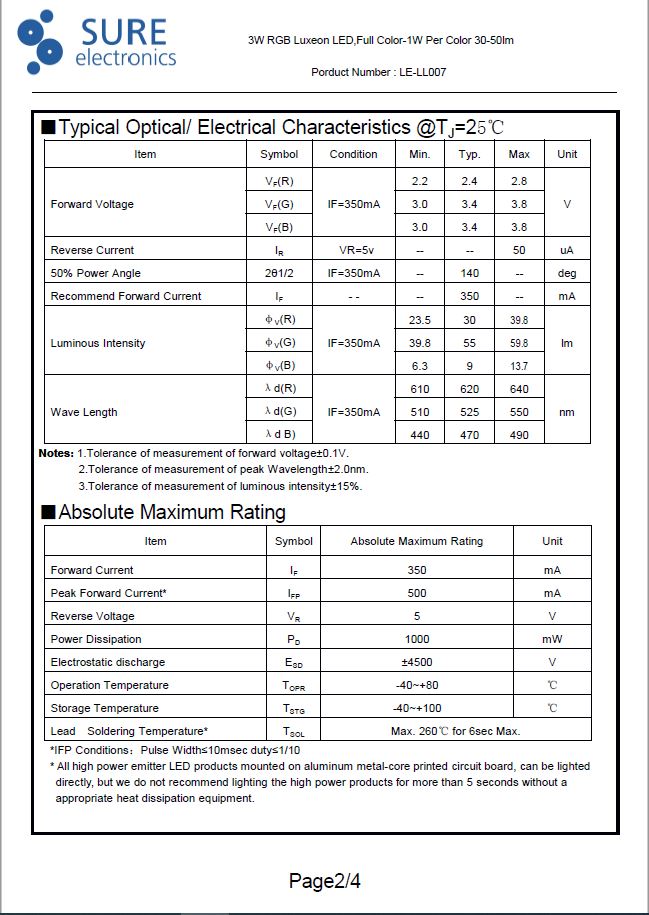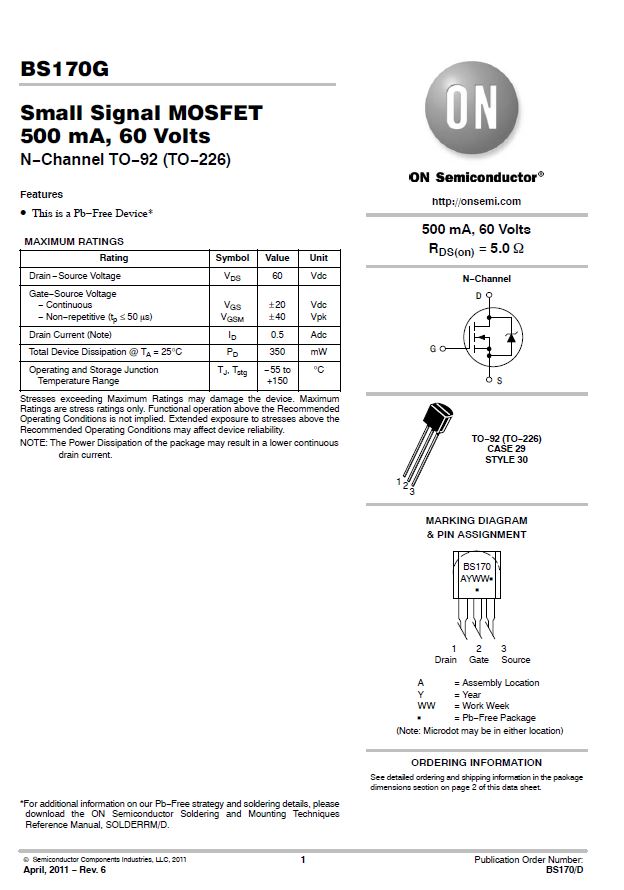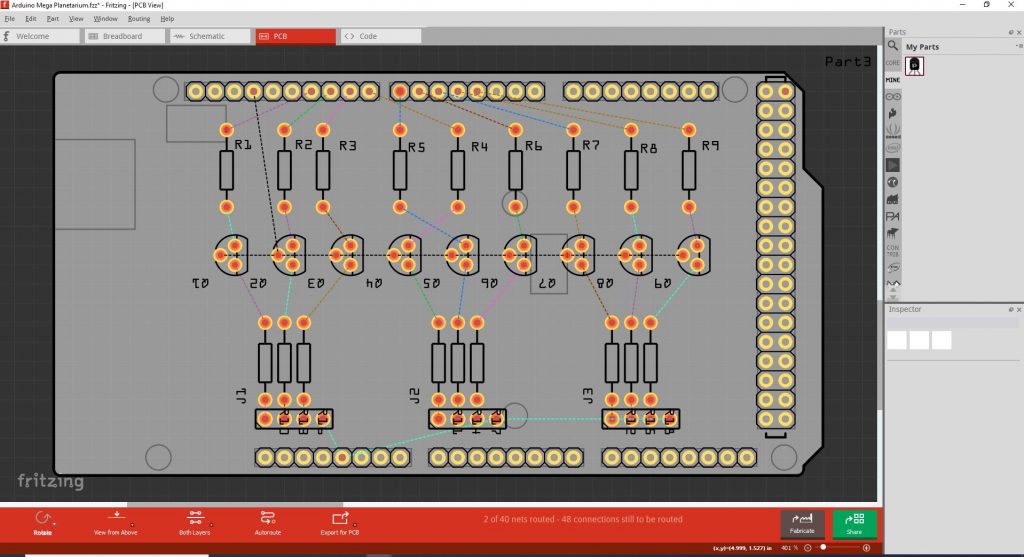 Page updated 18 October 2020